After stage I, work begins on the Nagpur-Katol highway | Nagpur News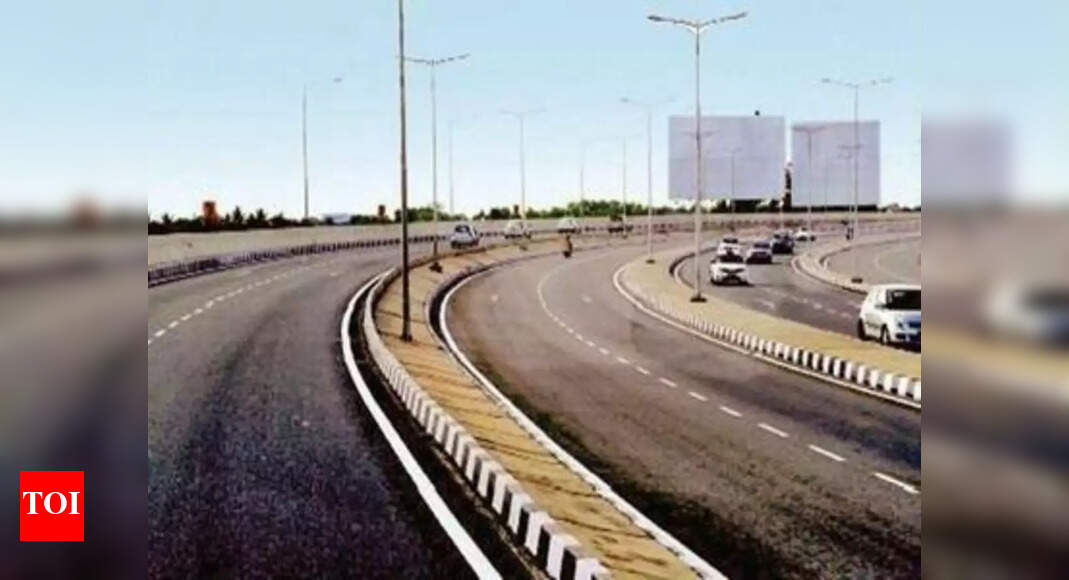 NAGPUR: Work on the 50 km section of the Nagpur-Katol National Highway will begin in a month, as the National Highways Authority of India (NHAI) has received Phase I authorization under the Forest Conservation Act (FCA ), 1980.
Estimated at a cost of Rs 1,350 crore, the highway will connect Kalmeshwar and terminate in Katol. The highway is one of the main links connecting Nagpur-Katol-Warud-Amravati and further Madhya Pradesh.
The highway (NH-353J) begins 8 miles from the Zero Mile, near the Fetri T-point junction. The 5 km bottleneck between Katol Naka and Fetri will be left out if the road departs from the outer ring road.
NHAI Project Director Abhijeet Jichkar said: "The road section will be treated as a one-off improvement in accordance with current policy. The 13 km section will be treated in the second phase. The project is divided into two phases. The first phase is designed keeping in mind that road traffic would move to the outer ring road (ORR) and then follow it without entering the city.
Jichkar said: "An agency in Aurangabad has been finalized to complete the project after the tendering process. We meet the conditions prescribed in phase I and have deposited the net present value (NPV) for over 14 hectares of diversion of forest land. "
Jichkar said: "The Katol road has already been widened to four lanes. The road is primarily an orange production belt and will help the orange industry. Upgrading the existing two-lane road to four lanes with paved shoulders will facilitate better transport in terms of fast traffic and without traffic jams and will also ensure improved contacts between people in neighboring towns.
The national road connects three national roads – Karanja-Mowad-Bangaon (SH 245), Wardha-Pulgaon-Malegaon (SH 244) and Morshi-Pandhurna (MSH 10). These state highways are a link for interstate connectivity to Maharashtra and MP.
When authorizing Phase II, Jishkar said: "Once we have met the conditions for Phase I, we will get a work permit where the user agency can start working on the project. We have already deposited money for compensatory afforestation and NPV for diverted land. "
"We have also received a certificate of authorization under the Forest Rights Act (FRA) from the district collector for the land that will be diverted for the project. In addition, Archaeological Survey of India (ASI) also issued a notice of compliance, "Jichkar added.
The widening of the road will result in the felling of more than 3,300 large trees. NHAI will support compensatory afforestation over more than 28 hectares in the villages of Bramhni and Dawha in Umred. The authority has already deposited over Rs3.28 crore for afforestation.