Hancock College adopts new guardianship area boundaries | Education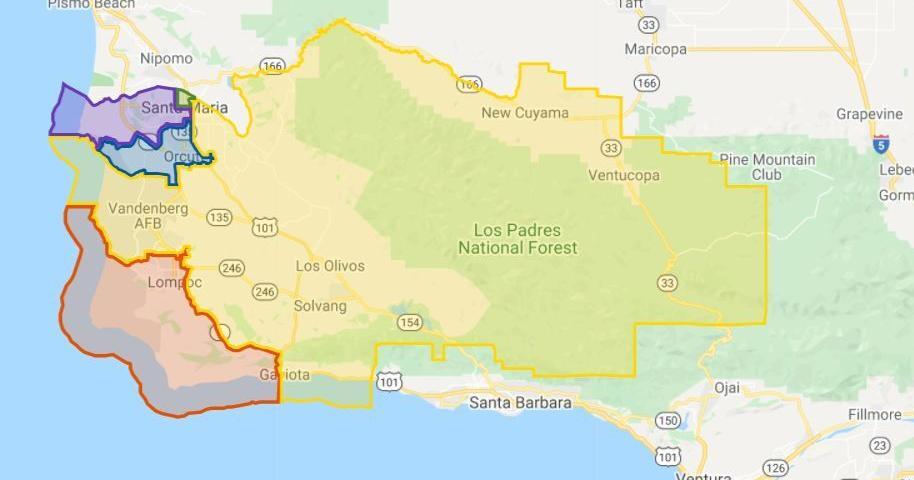 Hancock College's board of trustees this month finalized new district area boundaries for future elections after narrowing down a favorite map from a dozen options.
Preferred map passed unanimously by board members on January 11 geographically expands Zone 5 to east of Santa Maria, expands Zone 4 representing Lompoc north and south, and shrinks Zone 2 to cover Orcutt and the area to the immediate west.
"I think you meet all the criteria anyone would want in a redistricting plan," said Matt Rexroad, director of redistricting consulting firm Hancock Redistricting Insights.
Hancock College has joined dozens of other Santa Barbara County school districts and local governments in the redistricting process in recent months. However, unlike K-12 school districts that are first moving to a zonal electoral system to comply with state voting rights law, Hancock has used zonal elections for several decades.
All districts and jurisdictions currently using the system must adopt new redistricting lines every 10 years based on new U.S. Census data to account for demographic changes
Administrator Hilda Zacarias, who represents Zone 1 covering northern Santa Maria, was pleased with the changes to her zone as well as neighboring Zone 3, which covers western Santa Maria and all of Guadalupe.
The western boundary of Zone 1 now extends further along Blosser Road to Main Street, with the eastern boundary running along Highway 101 and briefly extending along Donovan Road.
"It's good to see that District 1 is so clearly delineated," she said. "Also to see Guadalupe connected to so many Santa Marias because our populations are very similar…it's great that we can continue to have the closeness between the communities."
While Zone 2 previously covered the entire northeastern part of Cuyama District in Orcutt, the eastern boundary of the zone now begins in Orcutt and extends west past Casmalia.
Zone 5, represented by administrator Greg Pensa, now comprises a geographic area almost double what it was before, but continues to contain a population equal to that of the other zones – between approximately 46,500 and 48,000 people in each area.
In accordance with state guidelines, the selected map features two areas, 1 and 3, with majority Hispanic populations of voting age. The card allows all current administrators to run for re-election, as all of their residences continue to be within their designated district areas, although this is not a state requirement.
The Pensa and Alejandra Enciso Medina trustee seats will be elected in the fall, with the terms of the remaining trustees Zacarias, Suzanne Levy and Jeffery Hall continuing through 2024.
Medina joined the Board of Directors as Zone 3 Director in July 2020 following the resignation of Representative Larry Lahr and will complete his term.