MVSD Directors Vote 4-1 To Impose $ 2.2 Million Tax In August | School news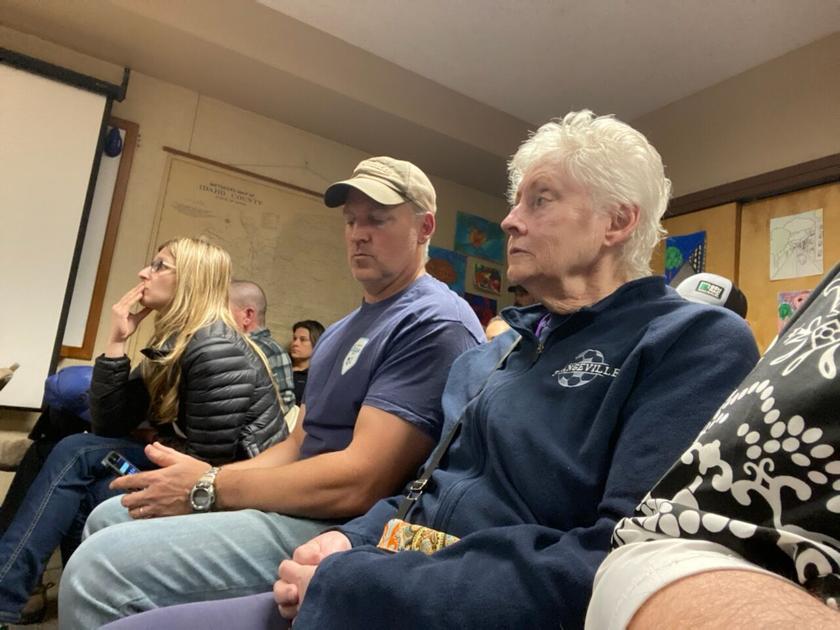 GRANGEVILLE – After nearly two hours of tense discussions that included loud voices and frustration, the Mountain View School District 244 board of directors voted 4-1 to apply a reduced tax in August, this time for 2, $ 2 million.
The move follows a failed $ 3.1 million drawdown on May 18.
"Why do we need a direct debit? "Asked administrator Casey Smith of Clearwater, who has campaigned against the May 18 levy. Earlier in the year, he originally introduced a motion to set the levy at $ 2.2 million; however, the rest of the board disagreed and voted for the amount of $ 3.1 million.
"My question is, when is it enough?" He asked.
Smith explained that he believes a lot of COVID-19 funds will continue to flow and that the levy will not be necessary.
Superintendent Todd Fiske explained that these funds come with conditions and while some can be used for general education expenses, much of what has been allocated so far must be directly associated with COVID.
Trustee Katie Matthews, of Grangeville, expressed her anger at Smith, but admitted that Smith "obviously knows a part of the community that the rest of us don't. So how much for a direct debit would you support? " she asked. "Is there a charge you would have to pay? "
"If the COVID funds exceed the amount of the levy, then no, I am not supporting a levy," Smith said.
Fiske said there are several scenarios the district could pursue, including removing all after-school, music and agricultural science programs and putting those items on a ballot. He also said funds from Secure Rural Schools could be used to plug the holes, and also discussed the possibility of a small amount of savings with a four-day school week, eliminating physical education programs and postponing all major maintenance projects.
"But these are temporary fixes," Fiske said. "And all COVID money is soft money that will last a year or two, at the most. About 30 percent of our budget will still be required to levy, "for local discretionary dollars.
The meeting included a heated discussion and loud voices from Matthews and Board Chair Rebecca Warden of Grangeville, who berated Smith for speaking out without being recognized in accordance with parliamentary procedure (Roberts Rules of Order ). The audience of around 50, mostly educators, repeatedly applauded and accepted during the meeting to comments from Trustees Matthews, Warden, Pam Reidlen and Melisa Kaschmitter, and expressed disapproval when Smith took the word.
Grangeville boss and football coach Mike Connolley spoke at the town hall and launched several questions and suggestions for thought regarding after-school activities.
"I hope we will look at all the options that will allow our children to play, even with a failed sample," he said. His ideas included fundraising and cooperatives.
Speaking about Smith's facts and figures, not only in the reunion, but also in newspaper ads and previous personal brochures, Warden told Smith, "From now on when you're going to throw your "facts" you're going to have to argue with evidence. This was again met with applause from the audience.
"OK, Your Honor – or, I'm sorry, Your Highness," Smith whispered.
Administrator Kaschmitter, of Grangeville, spoke calmly to Smith, telling him that the stress of the tax failure affects not only clients and staff, but the mental health of students as well.
"There are things that some of these kids have been looking forward to for years, and now they don't know if these things are going to happen, and it's stressful," she said.
Matthews expressed that she wanted COVID funds to be spent on district-wide H-VAC systems renovations and lost learning and summer school, not general maintenance. status quo and the operations for which the royalty might pay.
"We are totally at your mercy, so tell me, what would you and your community support? She urged Smith.
"Well, if there's a will, there's a way," Smith replied.
Smith said he had heard nothing positive from board members at the special meeting.
"Everything tonight has been 'no we can't do it.' 'I haven't heard anything positive,' he said.
Reidlen, from Kooskia, said she didn't think voters were saying no to education funding, they were saying no to the amount being asked.
"I propose that we reapply the tax to $ 2.2 million," she said. All but Smith voted yes.
After his vote no to rerun the levy, Matthews threw a pen at Smith in frustration.
"It was very mature," Smith told him.
Patron Saint Mary Ann Blees of Clearwater addressed the room after the meeting adjourned.
"Do you want to know what went wrong with the levy?" It was Pam's patronizing editorial in the papers, "she said, although she was greeted with disapproval from most of the play.
The June 21 meeting of the MVD Board of Directors will be the budget hearing for the 2021-22 school year. The meeting is currently scheduled at the Grangeville district office at 5:30 p.m. Any member of the public wishing to comment on the meeting must register before the meeting. The public speaking time for each recognized person is three minutes.