RVS parent Jason Spratt runs for Airdrie again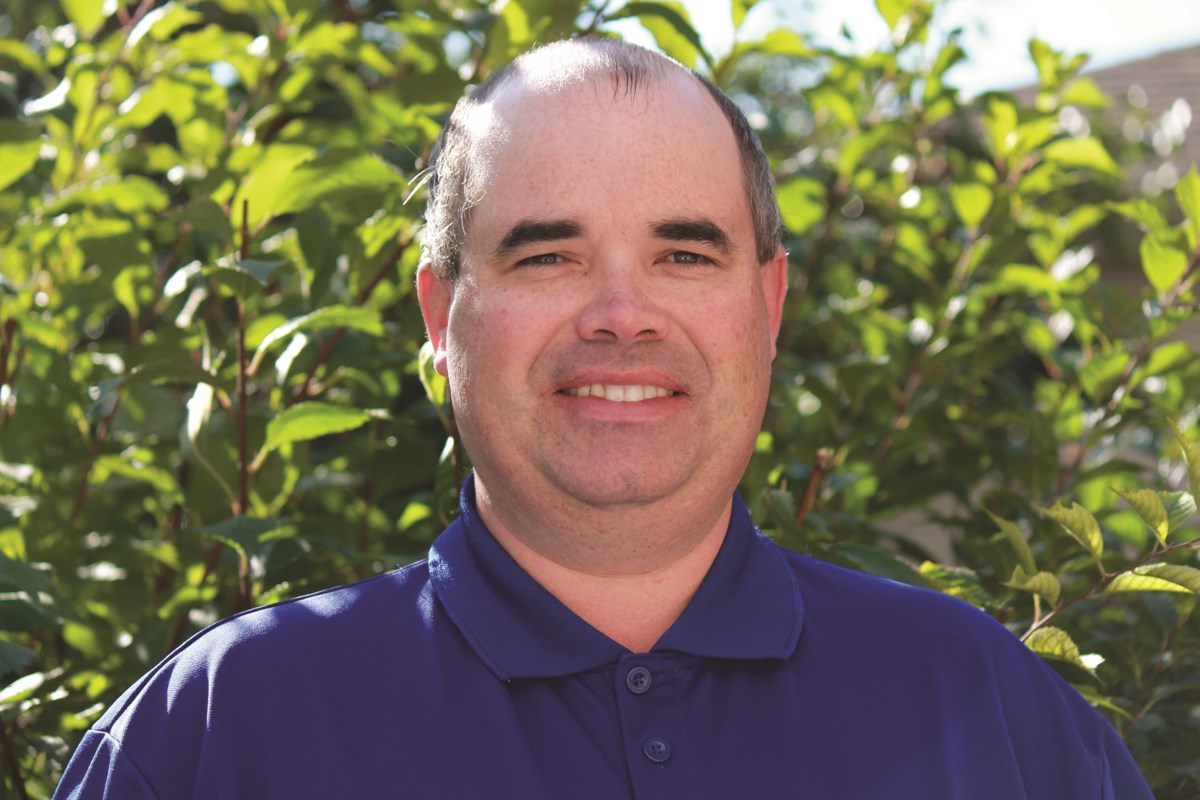 A local parent who hopes to hear a greater variety of voices at the Rocky View Schools (RVS) board table has applied for a position to represent Airdrie as a director in the upcoming election on the 18th October.
A local parent who hopes to hear a greater variety of voices at the Rocky View Schools (RVS) board table has put his name forward for a position to represent Airdrie in the upcoming election on October 18.
Jason Spratt is fighting incumbent directors Melyssa Bowen and Todd Brand, as well as newcomers Fred Burley, Aftan Forrest and Pam Thurston for the three seats representing Airdrie.
Spratt, who had previously run for a seat on the RVS board in 2017, said his motivation to run for the public school board a second time was boosted by the issues he had encountered with his own children in their own. respective RVS schools.
"I am a worried parent [and] I think my experience with the division gives me some insight into what's going on, "he said. "I want to make sure people's voices are heard because I feel like mine hasn't been heard in the past."
Spratt's previous experience includes a position on the board of directors of athletic organizations such as the Calgary Aquabelles Artistic Swimming Club, as well as positions on school councils for Muriel Clayton Middle School and High School. WH Croxford.
The candidate's 2017 campaign revolved around issues such as transportation, alternative programs and mental health. This time around, he hopes to see better supports for parents and RVS students.
"I think even though RVS has done a good job, I think new voices, new ideas can be a good thing," he said. "I would like to see better support for parents with the support of our children."
He added that such supports could include better and easier access to public board meetings online, as well as an improved RVS website, which would include increased functionality and efficiency. He added that class size and school capacity would also be at the forefront of his agenda, if elected.
"I think in general RVS is working well," he said. "I just think there needs to be more thinking outside the box.
"When RVS makes a decision, there isn't a lot of disagreement or alternate voice from the last two boards. "
In light of COVID-19, Spratt said the Airdrie Public School Division has performed well under pressure to overcome challenges associated with the pandemic, but there is room for improvement.
"The first priority should always be to ensure the safety of students, staff and the community," he said. "The options and choices offered by RVS were a step in the right direction.
"Elementary and secondary schools have different requirements and needs and do not always have to be grouped under one umbrella. "
Finally, Spratt added that electoral reform is desperately needed in future RVS board elections and he hopes to inspire that change. Ahead of its 2017 run, Spratt suggested that RVS implement a reverse ballot, which would alternate the order in which the candidates' names are listed on the ballot.
"I wish RVS had done the right thing and considered doing a random ballot," he said.
Carmen Cundy, AirdrieToday.com
Follow me on twitter @carmenrcundy