Solidarity considered essential to revive the global economy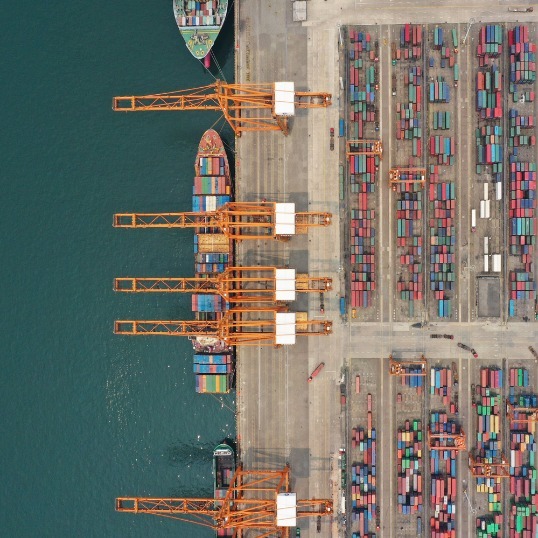 The international community must unite to empower the current global governance system and increase investments in health systems in a fairer and more equitable manner, in order to revitalize the pandemic-stricken global economy as soon as possible, leaders say. corporate and financial.
Jin Liqun, chairman of the Asian Infrastructure Investment Bank, called on the international community to embed global governance into a system with "power, authority and bite", especially during this unusual time.
Speaking at the spring meetings of the International Finance Forum 2021 on Saturday, he said that as low-income countries, developing countries tended to be much more vulnerable amid the COVID-19 pandemic. , development banks and other development partners must work faster to help their governments build stronger health systems.
"We all know that no one is safe until everyone is safe," he added.
Also addressing the forum but via video, Kristalina Georgieva, managing director of the International Monetary Fund, called for faster and more equitable vaccine deployments to protect recovery from the shock of the virus.
At least 40% of the world's population should be vaccinated by the end of this year, and at least 60% by mid-2022, according to an IMF estimate, she said, and such a plan would cost around $ 50 billion worldwide.
COVID-19 is a warning that investing in public health is essential to promote global financial stability and achieve strong economic growth, argued Jim Yong Kim, former president of the World Bank Group, who also spoke addressed to the forum by video.
Kim, who has focused on health, education and service delivery to the poor for most of his career, noted that improvements in public health are closely linked to strong economic growth. Such an investment not only saves lives, but also saves money and spurs economic growth, he said.
He urged global financial institutions to work more proactively with the World Health Organization as well as with UN agencies, non-governmental organizations and the private sector, to ensure that health support becomes more inclusive. and create more access to expertise and resources, including vaccines, to deal with the pandemic.
Through such cooperation, the financial sector is playing an increasingly critical role, especially as the world must grow greener and more sustainably in the post-COVID-19 era, said Zhou Xiaochuan, former Governor of the People's Bank of China. He called for strengthening the global and regional financial safety net to stabilize the macroeconomy and promote global trade to support supply chains.
Some developing countries face increased debt risks due to the pandemic. China has fully implemented the initiative proposed by G20 members to suspend debt in the poorest countries, or the G20 Debt Service Suspension Initiative, offering more than $ 1.3 billion debt relief speech at the forum.
Jin, chairman of the Asian Infrastructure Investment Bank, said the bank has created a new department focused on supporting and investing in health systems to offset the challenge of COVID-19.
"She (the pandemic) told us that no nation can stay safe and sound without sufficient investment in its health system," he said, adding that the best way to combat the impact of the pandemic is to "stimulate growth, invest in human capital. and the infrastructure of tomorrow".