UNCSA Trustees Establish Chair in Liberal Arts Division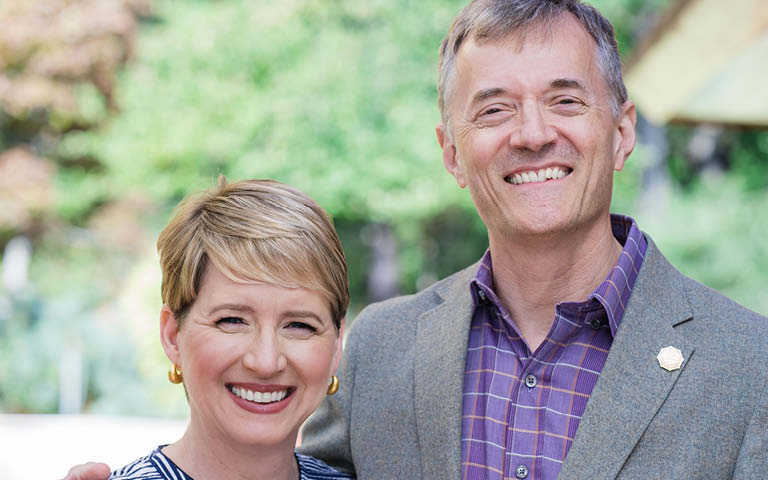 UNCSA has received donations totaling $ 750,000 to endow a distinguished professorship from strong supporters and members of its board, Chancellor Brian Cole said. A donation of $ 500,000 from Michael and Amy Tiemann of Chapel Hill will provide a Distinguished Chair in the Liberal Arts Division. Their donation was rewarded with an additional $ 250,000 from UNCSA Founder and Trustee Emeritus, Thomas S. Kenan III. The university is currently seeking matching support from the UNC System Distinguished Faculty Endowment Trust, which could double the monetary value of the new endowment.
Through this donation, UNCSA has raised $ 5.5 million in private funds to support faculty as a pillar of Fuel creativity: The Campaign for UNCSA. The multi-year fundraising effort, now in its final stages, began with a transformative gift from the late Chancellor Emeritus Alex Ewing in 2016. The campaign surpassed its original goal of $ 65 million last spring, and to date , she has raised over $ 75 million for scholarships, facility improvements, innovation, community engagement and faculty support.
The professorship supported by this donation will be used to recruit or retain a renowned researcher-practitioner dedicated to critical research and interdisciplinary exploration that will help guide the intellectual, literary and cultural growth of emerging artists at UNCSA.
"For more than half a century, UNCSA has trained artists and creative professionals to be excellent technicians and flawless craftsmen," said Michael Tiemann, former chairman of the board. "What really sets our students and alumni apart is the integration of liberal arts education into the conservatory model, exposing them to history, literature, science and systems of thought, expanding their perspectives and increasing their potential. You can see it in their performance and their portfolios, and you can see it in how they become leaders in their communities. "
Undergraduates from UNCSA's five art conservatories – schools of dance, design and production, drama, filmmaking and music – hone and hone their skills through a fusion of classical training and modern technologies and techniques while attending general education courses in the liberal division The arts help to enrich and anchor their art.
"When we look at a major cultural phenomenon like 'Hamilton', we see what can happen when liberal arts education works in concert with the arts," Tiemann said. "The historical and biographical details, the union of the precision of the time and the modern sensibility of the costumes of Paul Tazewell (graduated in 1986 from the School of Design and Production at UNCSA), the convention of binding Hamilton's journey to the modern immigrant experience: all of this demonstrates how a comprehensive liberal arts education can help artists tell meaningful stories that uplift our society.
Kenan, one of UNCSA's strongest supporters, shares the Tiemann's passion for a well-rounded liberal arts education and was so moved by their dedication that he felt compelled to increase their donation with his own philanthropic support.
"The UNCSA art conservatories give students remarkable tools to use in telling their stories," Kenan said. "The Liberal Arts Division, on the other hand, gives them the resources they need to connect these stories to a larger cultural fabric that broadens the breadth and depth of the stories they tell."
Chancellor Cole said: "We are grateful that Michael, Amy and Tom have chosen to support our university in this way. Our faculty is the lifeblood of our institution, and such support helps us attract the most talented and forward-thinking educators to our campus. By supporting the Liberal Arts Division, this donation has the ability to influence the educational trajectories of our undergraduate students.
Michael Tiemann is Vice President of Open Source Business at Red Hat, a multinational software company based in Raleigh, and has served on the UNCSA Board of Directors since 2012. Amy Tiemann is a respected expert on child safety and of abuse prevention, educator and author. She is a senior program manager for Kidpower International, the global nonprofit leader in personal safety education. She also supports the making of socially relevant films through her media company, Spark Productions. The Tiemanns also own and operate a professional recording studio, Manifold Recording.
Kenan is Vice President and Director of Flagler System, Inc. He was previously Chairman of the Board of Directors of Kenan Transport Company, an oil transportation company, until the sale of the company in 2001. He serves on several foundation boards across the state and country. that support the arts and education. He served on the board of directors of UNCSA from 1969 to 1985 and is now an honorary administrator. He served on the board of trustees of the UNCSA foundation from 1974 to 1990, is a member emeritus of the visiting council and a member of the Giannini Society, a group of dedicated ambassadors who provide annual leadership support to the UNCSA and its students.
For more information at Fuel creativity: Campaign for UNCSA, visit uncsa.edu/giving.
Contact media relations
Get the best news, performances and stories from UNCSA alumni.
SUBSCRIBE TO OUR NEWSLETTERS